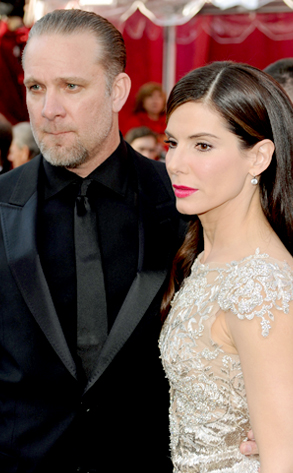 Steve Granitz/Getty Images
His gorgeous wife is MIA. His adorable dog is missing, too.
It's only Thursday, but it's about time Jesse James had an about-face.
A day after reports of infidelity first surfaced, the Monster Garage host is already pointing fingers...at himself.
"There is only one person to blame for this whole situation, and that is me," James says in a public apology obtained by E! News. "It's because of my poor judgment that I deserve every bad thing that is coming my way."
And he's especially sorry when it comes to wife Sandra Bullock and his children.