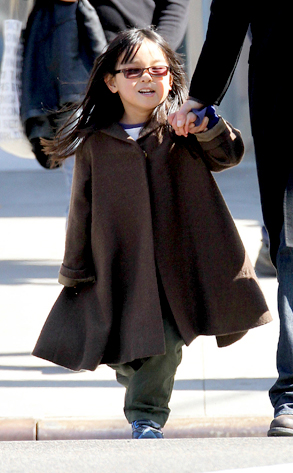 Sean/Justin/INFphoto.com
You could say it was true love when a particular actress met this adorable girl in China back in 2006 and decided to adopt her.
Need a clue? Mom has been in some of the biggest romantic comedies of all time, and teamed up with a certain Oscar winner on several occasions.
And while she may no longer be considered America's sweetheart (Hi Sandra!), something tells us such titles probably don't really matter much anymore when compared to the joy that comes with raising a cute kid like this.
So who is the little one?