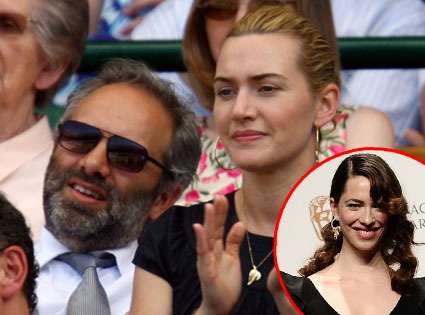 Paul Gilham/Getty Images, Ian Gavan/Getty Images
If anything came between Kate Winslet and Sam Mendes, it was a little gold man, not a flesh-and-blood woman.
At least not according to a rep for Mendes, who calls rumors that the British filmmaker has been carrying on a relationship with Vicky Cristina Barcelona actress Rebecca Hall "ridiculous."
Hall, 27, met Mendes, 44, in 2006 on the set of Starter for 10, an indie film Mendes produced. They've been seen together more recently in London and New York, where they were reportedly working on productions for his Bridge Project theater company.
But more than friends?
"Utter nonsense," says Mendes' rep, Simon Hall (no relation to Rebecca, FYI). "Untrue and ridiculous."
Mendes and Winslet, who won a Best Actress Oscar last year (but not for her role in the Mendes-directed Revolutionary Road), revealed on Monday that they were separating after nearly seven years of marriage. 
Winslet is currently taking a bikini breather in sunny Mexico with her kids, Joe, 6, and Mia, 9, and friends.
—Additional reporting by Whitney English