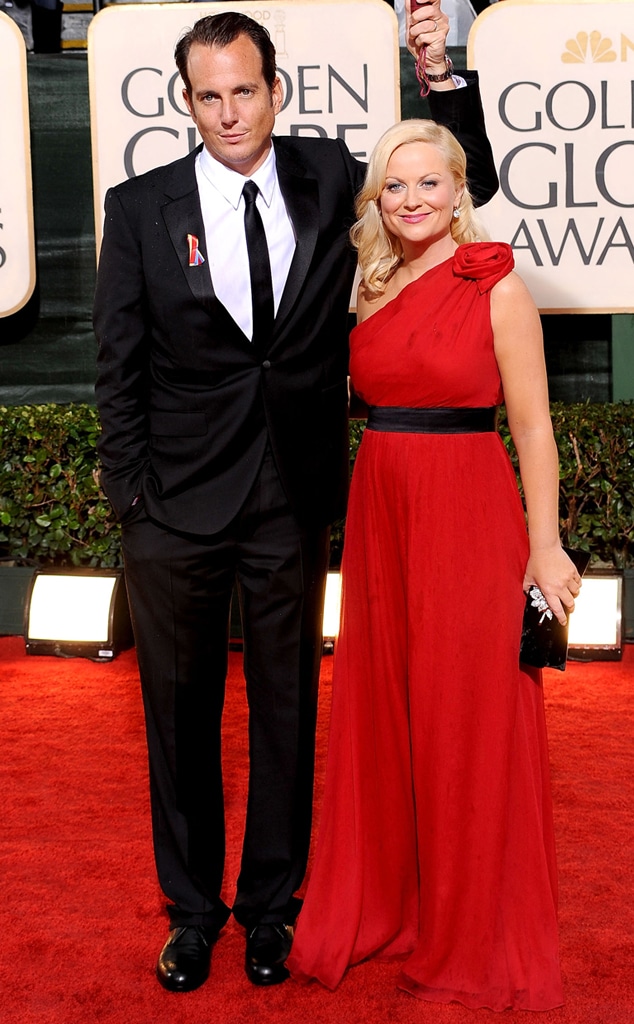 Frazer Harrison/Getty Images
Amy Poehler and Will Arnett, aka the funniest married folks around, are baby bound once more!
A rep for Amy just confirmed the good news to me, but for the time being, all other details surrounding the baby-to-be are top secret. This latest bundle of joy will join Will and Amy's first child, 16-month-old son Archie Arnett—who, let's face it, with a fun name like that is bound to join the family biz.
So what does baby No. 2 mean for the second season of NBC's hit, Parks and Recreation? Here's the scoop...
Fret not, P-Rexers, because the early season three pickup was designed to accommodate Amy's pregnancy.
"It will not affect the show," a source tells me. "They will take a short break and then resume production."
An NBC rep says, "We'll continue production of season three as soon as production of season two concludes. And we'll be back next season with new episodes."
And with hotties like Adam Scott (Party Down) and Rob Lowe (perhaps you're familiar?) already on the set of P-Rex shooting new episodes, it's clear the series is not slowing down.
Also, because it deserves mention everywhere: Daddy-to-be Will Arnett is set to shoot the highly anticipated new Fox pilot Wilde Kingdom, which he cowrote with Arrested Development boss Mitch Horowitz and which costars Keri Russell, much to the delight of the universe.
Feel free to holler with your congrats for Amy and Will, and your love for Parks and Rec and this upcoming dream pairing of Horowitz-Russell-Arnett in the comments below.
________
In celebration of Amy soon becoming a two-time hot momma, check out our Hot Moms Gallery!