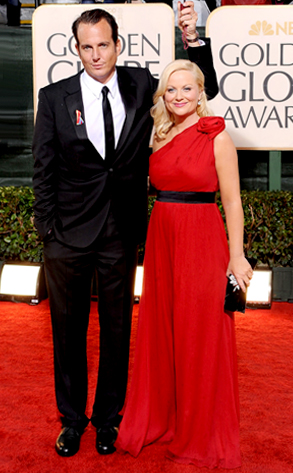 Frazer Harrison/Getty Images
Amy Poehler and Will Arnett, aka the funniest married folks around, are baby bound once more!
A rep for Amy just confirmed the good news to me, but for the time being, all other details surrounding the baby-to-be are top secret. This latest bundle of joy will join Will and Amy's first child, 16-month-old son Archie Arnett—who, let's face it, with a fun name like that is bound to join the family biz.
So what does baby No. 2 mean for the second season of NBC's hit, Parks and Recreation? Here's the scoop...