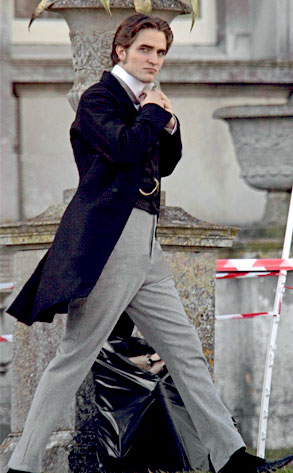 WENN.com
We know you would all do Edward Cullen. And those who actually saw the flick would still totally do Remember Me's Tyler Hawkins, right?
But what do you think of Robert Pattinson's newest onscreen alter ego: Georges Duroy?
Sexy enough name, huh?
Über-sleuthy shutterbugs snapped a photo of a very dressed-up Rob strutting his stuff on the European set of his next film, Bel Ami.
With his usually rugged hair slicked back, a set of killer sideburns and a wardrobe done to the gentlemanly nines, how does Rob's Georges stack up against everyone's favorite vamp?