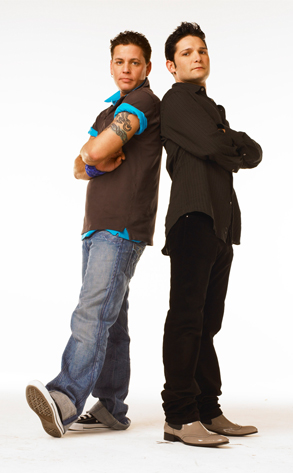 A and E
The Two Coreys won't be reuniting in Toronto tomorrow.
The funeral planned by Corey Haim's family in his hometown will be short Corey Feldman.
"In the days following my best friend Corey Haim's death, I have spent much time with his mother Judy, who has always been like a mother to me," the actor explains in a statement. "I would love nothing more than to be by her side at Corey's funeral, however, due to their strong religious beliefs and need for privacy, the family has decided to make Corey's funeral on Tuesday a small private affair.
"Understanding the recent media attention and to be respectful of the family's wishes, I have decided not to attend."
The living Corey makes no comment—and the family obviously has no religious qualms—about the Haims' unconventional ways to afford the funeral. However, he does explain what he'll be doing in the meantime.