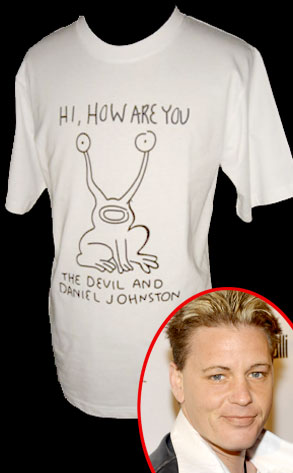 Dr. Billy Ingram/Getty Images
This is so sad.
Three days after his sudden death, pieces of Corey Haim's T-shirt-heavy wardrobe and other possessions are being auctioned off on eBay to help defray the cost of the late actor's funeral.
"They were at Corey's apartment boxing up his things, saying they were going to take them to the mission," Scott Schwartz, the friend of Haim who's running the auction, tells E! News.
"And I sat [Haim's mom] Judy down and I said, 'I know this will sound horrible, but I do eBay as my job. This might be a way to raise money for the funeral.' And she started to cry and she said even $200 or $300 would help."