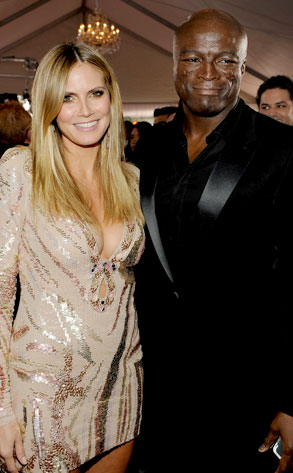 Larry Busacca/Getty Images for NARAS
Dear Ted:
In the midst of all the lies and fakery that come with Hollywood marriages, it's always seemed to me that Heidi Klum and Seal and Portia De Rossi and Ellen DeGeneres are the real deal. Am I seeing this right? I know no marriage is perfect, but these two couples really seem to be in love.
—Katie
Dear Love:
They are. And, true, it is a rarity that couples who are genuinely happy (or honest) in H'wood ever get much celebration—so let's give it to these two! Certainly compared to their battling peers—both gay and straight—these two power couples have their priorities straight. As it were.
Dear Ted:
Comment on your "Girls Can Go Gay" post. If Toothy Tile, Grey Goose or any other actor/actress decided to come out of the closet, I would definitely support them. Unlike most narrow-minded individuals, I focus more on their acting rather than their orientation. Talking about the topic, I am seriously worried about Gossip Girl and 90210 using girl-on-girl action to boost ratings. Do you have any deets about what's going behind the scenes? I honestly hope the CW isn't taking advantage of guys liking les action. I only wish shows like The L Word were still on air so that the LGBT had a more positive influence on the community.
—D
Dear Advocate:
Doll, TV shows like GG will do anything for ratings—but apparently it's not working, because the ratings are dropping huge-time and the show is becoming a complete bore. The problem is that most LGBT-friendly shows are on pay channels and not prime time basic cable. 'Tho we are starting to get some good characters, like on Modern Family and Glee.
Dear Ted:
Would Chris Evans be a good guess for Nevis Divine? His last name can be rearranged to Nevas which is sort of close to Nevis. Also, does the "Divine" part have anything to do with Divine, the star of Hairspray? Hang in there!
—Limi