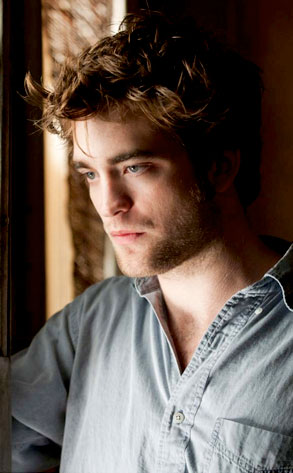 Summit Entertainment
Dear Ted:
Tedtastic, you must really hate my BBs because you never answer. I read your blolumn every day. Can't a fan catch a break? If you ever come around, please answer me this: Do you really think Robert Pattinson has any acting skills? From what I've seen, he's not very talented. Sure he's good-looking, weird, interesting, whatever. But it seems like being good-looking and having "just enough" talent to get by are all it takes to make in Hollywood, and America. When will Hollywood and the U.S start rewarding excellence over great marketability?
—P
Dear Pity Party:
Here's your answer, babe: I think Rob definitely has acting chops, but do I think they've been shown with projects like Twilight? Hardly. Once the delicious dude breaks free of the franchise, I'm sure we'll be much more impressed with what he brings to the table. Speaking of, check out Remember Me, not bad at all.
Dear Ted:
In all honesty, can you see Gabourey Sidibe being offered roles as someone other than the obese friend and the obese girl? I hear casting agents think she needs to lose a lot of weight to advance her career. She is way larger than Queen Latifah and Mo'nique.
—Troy
Dear Type Casting:
Maybe, like the previous letter hoped for, H'wood has started rewarding actual talent—you know, the kind that nabbed Gabby an Oscar nom. I don't expect G.S. will be stealing rom-coms from Jessica Alba, but with Oprah as a mentor, I'm sure we'll see Gabourey in plenty of interesting roles. And open your mind a bit more, Troy, sounds a bit thin at this point.
Dear Ted:
OK. We get it. Kellan Lutz is ripped. Or hot. Or fit. Or whatever. Are there not enough pics of this guy already? Don't get me wrong, I'll take a good Emmett peek just as quick as the next girl, but what I really want is a good shirtless (or pantsless) Ryan Reynolds. C'mon please?
—B