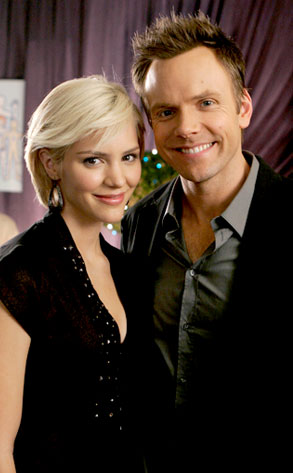 Trae Patton/NBC
Attention, American Idol hopefuls everywhere: If you end up not winning the show, fear not, cause your concession prize could be kissing Joel McHale!
At least that's how it's turned out for Katharine McPhee, the singing-acting sensation (and former Idol contestant) who hits NBC's newly renewed Community tonight (she plays Chevy Chase's stepdaughter!) and ends up in a serious lip-locking session with resident stud Jeff Winger (Joel McHale).
Katharine and Joel give us the scoop on that, plus the new show she just landed...