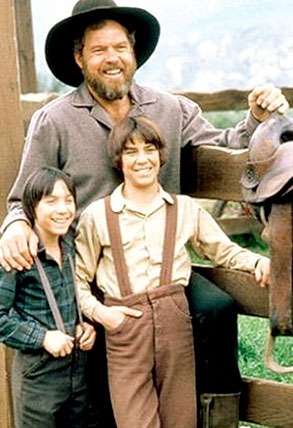 NBC
Merlin Olsen, the NFL Hall of Famer-turned-small-screen star, has died at his Utah home of cancer. He was 69.
Best known for the hit series Little House on the Prairie and Father Murphy, Olsen was diagnosed with mesothelioma in 2009 and had undergone several rounds of chemotherapy.
"Just heard about the passing of Merlin Olsen. I am so sad," tweeted Little House star Melissa Gilbert. "My heart go out to his dear family. He was one of the sweetest, kindest, men I have ever known. The personification of the Gentle Giant. Forever now, a guardian angel."
Before becoming Gilbert's "Gentle Giant," Olsen terrorized opposing teams as one of the "Fearsome Foursome" during his tenure with the Los Angeles Rams in the early '60s. After retiring in 1976, he joined sportscaster Dick Enberg in the booth, offering color commentary for college and NFL games during the '80s.
He was eventually tapped to play Michael Landon's sidekick Jonathan Garvey on Little House on the Prairie and then headlined his own NBC series, Father Murphy.
Following his cancer diagnosis, Olsen had sued NBC and 20th Century Fox for exposing him to asbestos. The legal action was still pending at the time of his death.
________
Hollywood has suffered some tough losses this week. E! Online remembers the life of Corey Haim here.