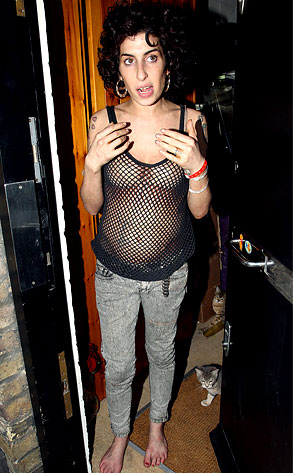 Goff/INFphoto.com
Practically every other day, some Hollywood actor or singer decides they're going to be a fashion designer.
But Amy Winehouse, too? Really?!
The troubled chanteuse has stayed under the radar since she finally said yes, yes, yes to rehab to deal with her well-publicized drug addicitions. But Women's Wear Daily reports that Amy is now reemerging to collaborate with British fashion house Fred Perry on a clothing collection that will span four seasons.
Um, from what we've seen, the woman can barely even dress herself—seriously, she's lucky if she makes it out of the house wearing shoes—so who's actually going to buy clothes she's designed?