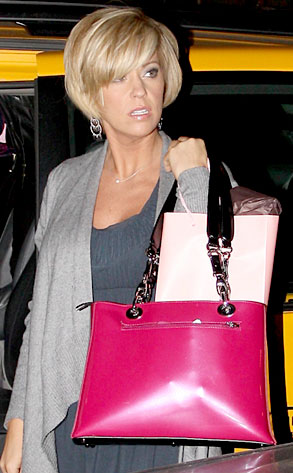 Brian Flannery/FlynetPictures.com
These Kate Gosselin hair updates are pretty out of control, we know. But lady just keeps changing it, and she's a dancing star now, so this is required reading.
Kate debuted a new bob last night in NYC, where she also hit up Nobu with pro partner Tony Dovolani. Moms just wanna have fun, right?!
The de-extension process took seven painstaking hours, which is better than the 20 it took to put them in. The things the Plus 8 mother will go through for her Dancing With the Stars makeover—she's an inspiration.
According to Radar, the extensions will make a return today or tomorrow, so we might be blessed with two K.Goss hair updates in 24 hours. Lucky us!