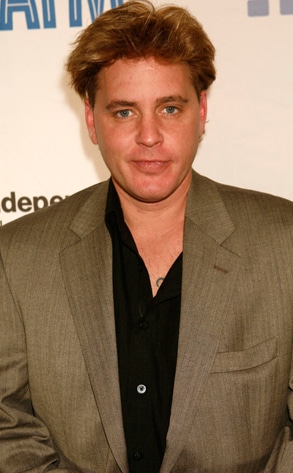 Thos Robinson/Getty Images for AFM
First, the Twitterverse came out in full force. Then Corey Feldman followed suit.
It didn't take long for the rest of Hollywood to follow, with Corey Haim's former costars adding their own statements of remembrance to the tributes that have already poured in.
Vivica A. Fox, Nicole Eggert and Todd Bridges are among the latest celebs to react to Haim's death. Here's what they had to say:
• Vivica A. Fox, Shark City costar: "We will miss this wonderfully talented young man, it was a pleasure to have worked with him, may God bless his family at this most difficult time."
• Nicole Eggert, Blown Away costar and ex-girlfriend: "I am very saddened at the news of Corey's death and that he was unable to overcome the demons he so deeply struggled with. It is tragic and my heart and well wishes go out to his family. May he finally be in peace."
• Todd Bridges, The Two Coreys guest star: "Corey Haim was a good friend of mine and he will be missed. Too many people are dying way too young and it's sad because of the loved ones who are left behind to understand what happened and to feel the loss. I hope he's in a better place."
• Brooke McCarter and Billy Worth, The Lost Boys costars: "We love Corey Haim. He had a spirit that was beautiful and he had a lot of love to share with his friends. It's a real sad day. Once a lost boy always a lost boy. Corey Haim had an amazing heart. He got caught up in Hollywood. He was an A-caliber actor. Everyone cared about him. Our thoughts and prayers are out to his friends and family and his mom, Judy Haim. Let's all remember the Corey Haim they all loved."
• Greg Goldman, The Two Coreys creator: "The last time I spoke to Corey was two months ago and he was in good spirits. He was very optimistic, he was helping his mom, who was sick, and was very optimistic that she would be OK and was very optimistic about his career. He was a positive guy. He had a very infectious laugh...Anyone who was close with Corey Haim knew he battled with a lot of severe demons through the years...It was [our] biggest fear that it would just become too much and he would fall off for good...He wanted to do anything and everything. His passion was acting—in front of the camera or on stage—he wanted to do it."
• Troy Searer, The Two Coreys executive producer: "I was deeply saddened by the news of Corey's passing. At his core he was a kind, generous and extremely talented guy. Unfortunately, his immeasurable heart and potential seemed to be in constant battle with his demons. He was a caring son and friend and he will be missed very much."
• A&E, The Two Coreys network: "We are saddened by the tragic loss of Corey Haim who we had the pleasure to work with on the series The Two Coreys. Our thoughts are with his family during this difficult time."
Check out Haim in one of his final roles in the following clip from Shark City:
—Additional reporting by Ken Baker
________

Tune into E! News tonight at 11:30 p.m. for an exclusive lost interview with the Lost Boy.
In the meantime, don't miss our Remembering Corey Haim gallery.