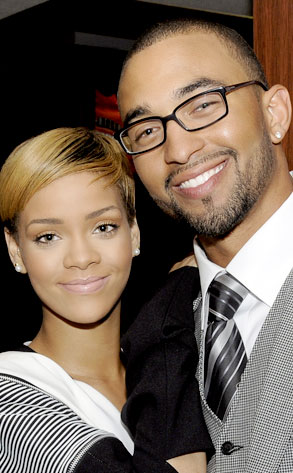 Martin Mann
Things must be getting serious.
Rihanna traveled to Arizona to meet boyfriend Matt Kemp's family this weekend, but this was no ordinary trip. The singer flew in all the way from Berlin on Saturday just so she could attend Kemp's charity bash, Ante Up for Autism. The L.A. Dodgers outfielder is very close to the cause as his brother is autistic.
She had performed at the Echo Awards in Berlin on Thursday but then hopped on a plane shortly after. "Matt was happy she came," says an inside source on Rihanna making it to the event. "It was an awesome show of support."