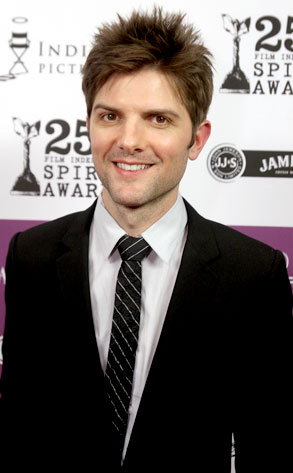 Chris Weeks/Getty Images
Quick, somebody clone Adam Scott!
In case you haven't heard, the very cute and funny leading man of Starz's Party Down (a hit among those who know it) has been cast on Parks and Recreation. Not as a guest star. But as a full-fledged castmember.
"Next week, I'm starting Parks and Recreation as a regular," Adam himself tells us. "I just hope I don't screw it up, because it's one of my favorite TV shows. It's incredible."
So does this mean that Party Down will be no more? Here's what executive producer Rob Thomas (of Veronica Mars fame) tells us, and warning, you fans aren't gonna like it: