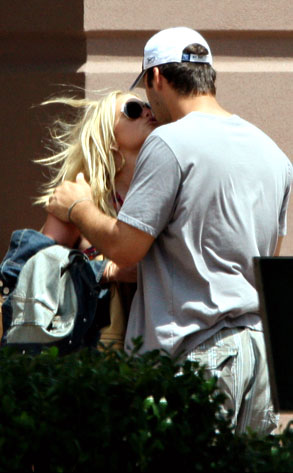 FAME Pictures
Twelve days ago, Jessica Simpson and Tony Romo engaged in a perfectly good public display of affection outside a Dallas restaurant.
Only—poor Jess—the spit-swapping session was wasted, because the shutterbugs who snapped the smoochy couple didn't widely release the photos until now.
Don't they understand? True love can't exist unless it's documented and distributed in a timely manner.
We hope Jess considers this a make good.