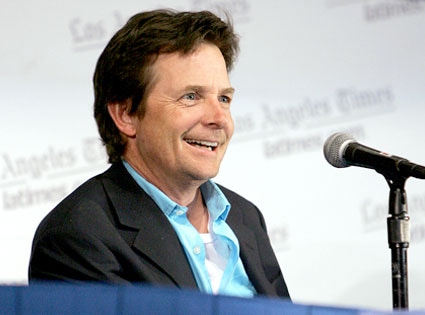 Jason LaVeris/Getty Images
Just call him the Fantastic Dr. Fox.
Michael J. Fox is set to be given an honorary doctorate today from Sweden's Karolinska Institute, the folks who hand out the annual Nobel Prize in medicine, for his work in advocating a cure for Parkinson's disease.
The 48-year-old alum of Family Ties and Back to the Future will collect the degree at a ceremony in New York.
After being diagnosed with Parkinson's in 1991, Fox launched the Michael J. Fox Foundation to raise money and direct research into promising treatments.
"I'm grateful to the Board of Research and to the Karolinska Institute for this tremendous honor," Fox said. "It is especially meaningful because our Foundation and the Karolinska Institute share a belief in the power of scientific endeavor to create a future that is better for everyone, and a commitment to act strategically—even unconventionally—to help bring that future closer."
As Marty McFly would say, history's going to change.