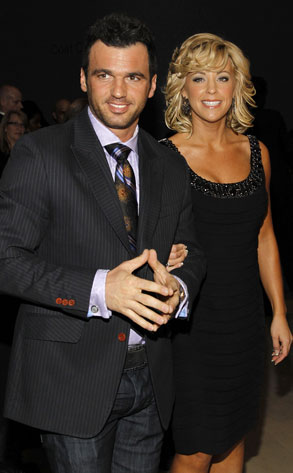 Mark Von Holden/Getty Images
Kate Gosselin is dancing as fast as she can.
Just days after doing the whole Hollywood thing, the new DWTS contestant waltzed on over to the East Coast, where she hit up the New York premiere of Discovery Channel's Life on Thursday night with her partner, Tony Dovolani.
This, of course, comes just hours after Kate and Tony were spotted heading to a studio to practice.
Whew. Is anything capable of slowing this gal down? Like jet lag? Endless parties? Rigorous rehearsals? Eight kids, perhaps?...