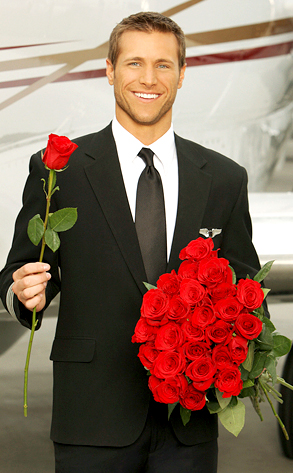 ABC/CRAIG SJODIN
Jake Pavelka maintains that by the time he popped the question to Vienna Giraldi on the season finale of The Bachelor, he was a 25-woman man and nothing more.
"The relationship with [the woman claiming he's been in touch with] was prior to The Bachelor. It simply did not work out," the ABC star said in a statement to Entertainment Tonight Thursday, responding to an ex's claims that he has contacted her—in a more-than-friends style—since getting engaged.
"There was no overlap with that or any other relationship during the show," Pavelka said. "It is unfortunate that people such as this are trying to financially capitalize on or disparage my incredible relationship with Vienna. I only wish everyone could be as happy for us as we are happy together."
But this other gal, who phoned into Florida radio station Island 106 (which agreed to garble her voice to protect her identity), says that she and Jake were happy, too, not that long ago.