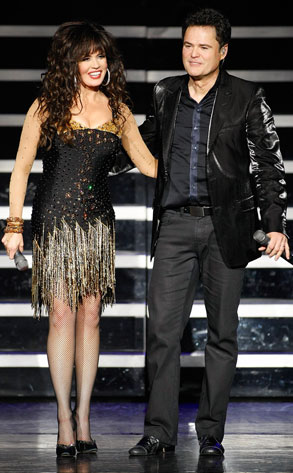 Ethan Miller/Getty Images
Marie Osmond is gutting it out.
Ever the consummate pro, the entertainer is preparing for her return to the stage next Tuesday, the day after the family pays its final respects to her 18-year-old son, Michael Bryan.
She and brother Donny not only confirmed that they would be back at the Flamingo Hotel & Casino, but also announced a handful of new dates.
The five added shows, taking place between April 13 and 17, were "to accommodate guests who had tickets to recently canceled shows due to the personal tragedy in the Osmond family."
As for why Marie is so eager to return to the stage, manager Chip Lightman tells the Las Vegas Sun that the star finds the process "cathartic."