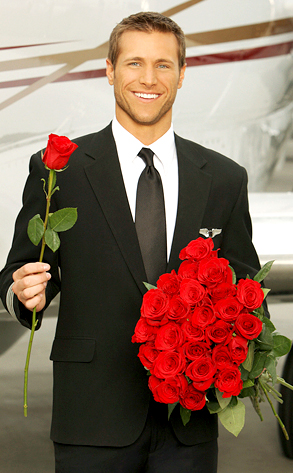 ABC/CRAIG SJODIN
Just because this season of The Bachelor is over doesn't mean we're free of fake-ass-kissing Jake Pavelka and totally honest Vienna.
The made-for-each-other twosome, currently engaged, have been spotted all over the friggin' place on their tour de press, showing off their "love" (and Neil Lane engagement diamond, courtesy of ABC) for everyone to lap up. Us, too! We hate ourselves for admitting this.
Now, Jake wasn't exactly our favorite Bachelor—his mild-mannered nature was totally blah. And since the finale aired, we must tell you that many of the girls that were so desperately vying for Jake's attention have been happy to chat about the show. To us!
One contestant had a very physical observation about Jake's size, which, despite all those babes who lie about the subject, totally matters. Right?