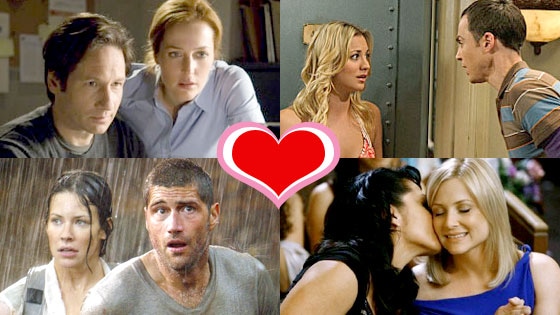 FOX; ABC; Mario Perez/Getty Images; CBS
The competition to be TV's top romance is getting tighter every day! The retro couples are holding their own (everybody still loves Mulder and Scully from The X-Files, for example), but contemporary faves like House and Cuddy, Chuck and Sarah and Jack and Kate are still going strong!
Congrats to Glee, which is the only show with more than one couple still in contention, and to Callie and Arizona from Grey's Anatomy, the only same-sex couple left.
Is your pair going to make it to the end? Only you and your fellow fans can decide. Ready, set, go!
TV's Top Couples: Round Three, Top 16
Voting for this round will continue until Tuesday, March 9. Good luck!
_______

Get the hottest TV news direct from Kristin on E! News every Wednesday at 7 and 11:30 p.m.!