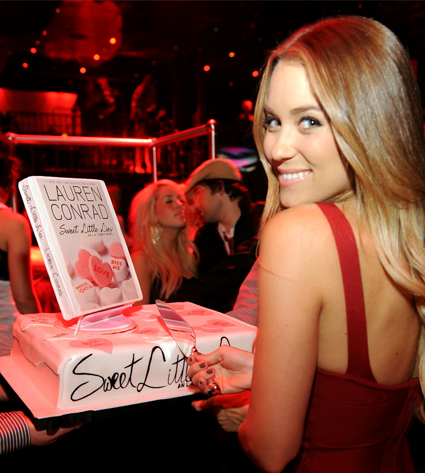 Courtesy of Denise Truscello/Getty Images
So Lauren Conrad is promoting her second "novel." Do celebs really write these? I just can't picture that girl sitting down at her desk and writing into all hours of the night.
—Jill Taylor, via Facebook
Most celebrities do not in fact write anything beyond a Twitter update. Lauren Conrad has insisted she's written her own books, including the current bestseller Sweet Little Lies. But there's no way of knowing if her manuscripts required so much editing they may as well have been ghostwritten in that regard.
That said, some celebrities freely admit they've used ghostwriters for fiction, namely, Sharon Osbourne. Heck, some writers don't even consult with the leggy supermodels they're pretending to be.
Find out the whole story, and plenty more, in my wild new podcast! Because, seriously, who reads anymore?
Hit play to listen: