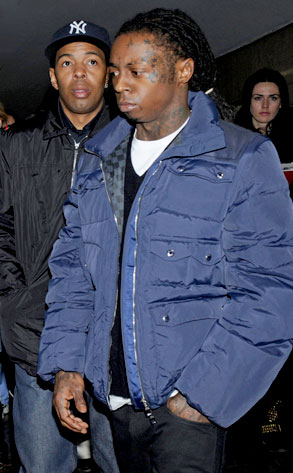 AP Photo/Louis Lanzano
Weezy just got one more weekend of freedom.
A month after being postponed for dental surgery, and a day after being delayed due to a courthouse fire, a New York judge has pushed back Lil Wayne's jail sentence yet again.
A spokeswoman at the Office of Court Administration tells E! News that the hearing, which had expected to take place this afternoon, has now been rescheduled for Monday. Judge Charles H. Solomon made the move after getting word that Manhattan Criminal Court would be undergoing repairs to the fire damage.