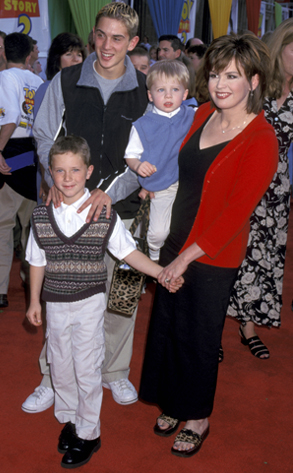 Jim Smeal/Getty Images
There are always unanswered questions when someone takes their own life—and Marie Osmond's son left one more than usual.
Just days before his suicide over the weekend, 18-year-old Michael Blosil legally changed his last name to Bryan. The reason behind the name change, like so many other aspects of the tragedy, is unclear.
Meanwhile, Marie's publicist Alan Nierob confirms to E! News that the family, including Marie's ex-husband and Michael's dad, Brian Blosil, is planning to hold a private funeral in their home state of Utah on Monday.
The family has been hunkered down together since the news. Earlier this week, they all gathered together in Provo to support nephew David in concert.
No other details have been disclosed about the event, which will be open only to family and close friends. A source tells E! News that a separate viewing will take place Sunday.
—Additional reporting by Jason Kennedy