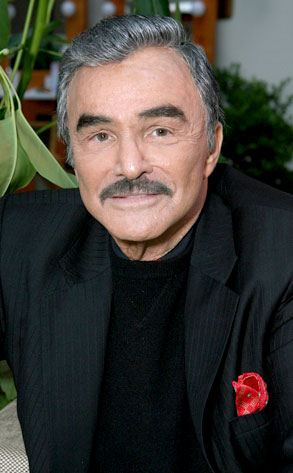 Alexandra Wyman/Getty Images
UPDATE: Publicist Erik Kritzer says the procedure had been planned for months and that Reynolds is "feeling great" now that he has "a great motor with brand new pipes."
________
He's survived Deliverance, endured the Cannonball Run and made it through The Longest Yard. Now Burt Reynolds is looking to bounce back from some serious ticker trouble.
The former box-office champ is recovering from quintuple bypass surgery.
Reynolds, 74, had the operation last week, according to his rep, and is now back at his Florida home with 24-hour nursing care.
The Hollywood icon has battled other health issues in recent years, including back surgery that led a prescription pill addiction and trip to rehab in 2009.
(Originally published March 3, 2010, at 8:41 a.m. PT)