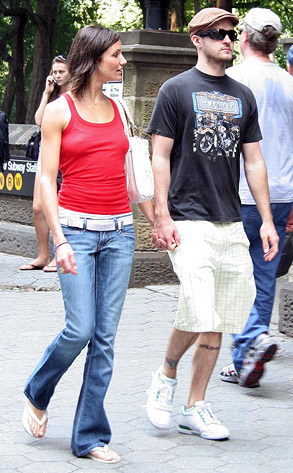 INFGoff.com
Justin Timberlake may be done with Cameron Diaz in real life, but reel life is another story.
The "Sexyback" star has landed the lead role opposite his ex-squeeze in the comedy Bad Teacher, which Jake Kasdan is set to direct for Columbia Pictures.
The plot chronicles the misadventures of a social-climbing junior high instructor (Diaz) who, upon being dumped by her sugar daddy, sets out to seduce a substitute teacher (Timberlake) who, as luck would have it, is also the heir to a watch fortune.
Bad Teacher costars Jason Segel and Molly Shannon and starts shooting later this month.