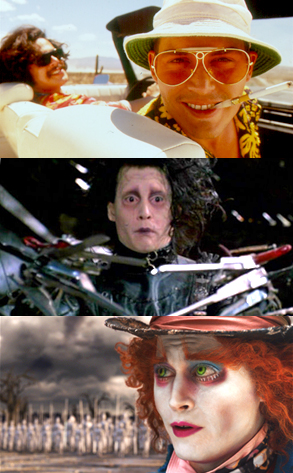 Universal Pictures; 20th Century Fox Distribution; Walt Disney Pictures
Sure, Johnny Depp is a master in the craft of acting, and takes on almost any kind of role. Bad boy. Dreamboat. Loser. Assassin.
But more often than any other A-lister, Johnny shows up as characters who really freak us out!
One minute he has scissors for hands, the next he's some insane chocolate-making maniac with a Suri Cruise haircut. Oh look, now he's painted like a porcelain clown with gappy teeth.
With the Tim Burton take on Alice in Wonderland out this week, Depp adds one more truly out-there flick to his résumé—and our list of the Top 9 Freakiest Johnny Depp Movies.
So click in and freak out—we left No. 10 open for you to decide!