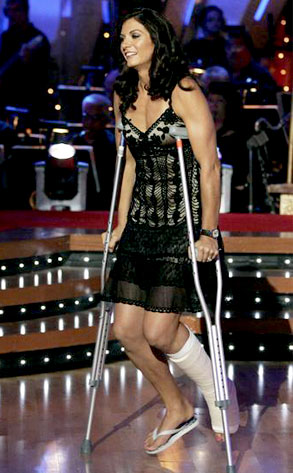 ABC
Sure, it's fun to learn how to waltz, cha-cha and fox trot on Dancing With the Stars. But for many contestants, it comes at a very painful price.
Pulled muscles, inflamed groins and twisted ankles are just some of the injuries that have landed many celebrity competitors in doctors' offices and even operating rooms. (Hmmm, gotta wonder if DWTS will be covered under our new national health care plan.)
With season 10 kicking off tonight, we decided to take a look back at some of the more severe boo-boos and bang-ups. Bruises to egos caused by judge Len Goodman not included...