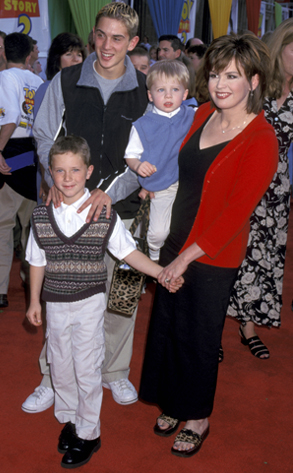 Jim Smeal/Getty Images
Marie Osmond's son Michael Blosil took his own life Friday night after leaping to his death from his Los Angeles apartment, E! News confirms.
The 18-year-old reportedly suffered from severe depression in recent years, leaving behind a note that detailed his plans to commit suicide. In it, Blosil explained his loneliness, stating that he felt as if he had no friends and simply did not fit in.
Osmond expressed her grief over the tragedy in a statement released Saturday evening: "My family and I are devastated and in deep shock by the tragic loss of our dear Michael and ask that everyone respect our privacy during this difficult time."