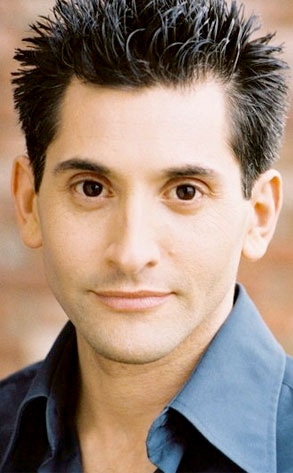 Walter Koenig said that his son Andrew "took his own life."
A source close to the investigation into the death of Andrew Koenig tells E! News that the 41-year-old actor's body was found Thursday in Vancouver's Stanley Park hanging from a tree.
According to the insider, Koenig's body was discovered by one of 11 friends and family members who had organized their own search party.
Three authorized search-and-rescue teams had searched the area on Tuesday, but it was a friend who ultimately found what Koenig's loved ones had dreaded they were going to find.
Koenig was discovered in a densely wooded area of native pines and brush, so deep into the forest off Stanely Park's Bridle Path, one of dozens of trails in the 1,000-acre area, that it appeared to the search party that "Andrew didn't want to be found," the source said.
The person who found him then alerted the other searchers via cell phone, after which Koenig's father, Walter, came to what was described as a "grisly" scene and identified his son.
Vancouver police have declined to comment on the nature of Koenig's death due to the ongoing investigation. But a police spokesman tells E! News that foul play has been ruled out and all evidence points to suicide.
A source in the Provincial coroner's office says that the exact cause of death may not be known for another two months, which is a "not unusual" length of time for such an investigation.
Close friends and family contacted by E! News on Friday declined to go on camera and were directing all inquiries to Walter Koenig. So far, the family hasn't released any information about a funeral or pending memorial service.
But they are already focusing their energies on their son's legacy.
"Andrew was a man who cared deeply about others, and who acted on his conscience ,working on a grass roots level to help those in need," parents Walter and Judith said in a statement Friday. "To honor him and his life, we are suggesting people donate in Andrew's memory to the National Suicide Prevention Lifeline or U.S. Campaign for Burma."
When addressing the media yesterday, the family encouraged anyone suffering from depression, like their son did, to seek help.
—Additional reporting by Lindsay Miller
(Originally published Feb. 26, 2010, at 5:12 p.m. PT)
________
Read what Andrew Koenig's Growing Pains costars had to say about their fallen friend.