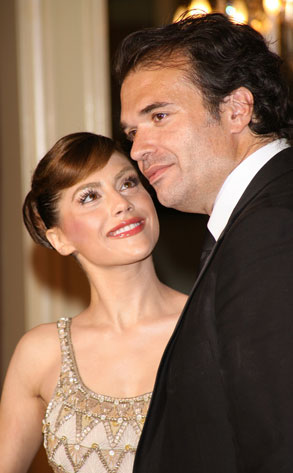 M. Tran/Getty Images
Simon Monjack is ready to let Brittany Murphy's legacy speak for itself now.
Citing the autopsy report released Thurdsay that stated the actress had no history of drug abuse, Monjack says that the rumors to the contrary can finally stop and the family can "get on to grieve."
"Although Brittany's autopsy report was incredibly shocking and sad to the family, to me, Sharon [Murphy, Brittany's mom] and I both shed tears," he said in a statement to RadarOnline.
"We are vindicated in that we always said Brittany never did any kind of illegal substances and that the medication she was taking was the medication found in her system and we hope now that people will understand the legacy of Brittany Murphy and the incredible body of work of Brittany Murphy."
As far as we're concerned, there's only one thing to quibble with in Monjack's entire statement.