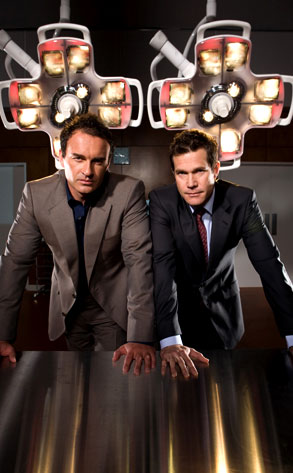 Michael Becker/FX
Sex, drugs and knife-wielding masked murderers—seriously, what more could you want in a television show?
After seven seasons of groundbreaking TV, salacious sudser Nip/Tuck closes McNamara/Troy's doors for good Wednesday, March 3, at 10 p.m.. And while our devotion to the one-time hit has waned a bit over the years, we're here to tell you that the series finale does not disappoint.
But fair warning, if you're looking forward to a signature Nip/Tuck jaw-dropping, cringeworthy conclusion, you may want to lower your expectations just a teensy bit...