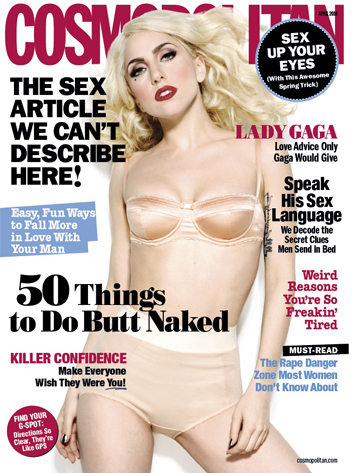 Kenneth Willardt)/Cosmopolitan
Lady Gaga is April's Cosmo cover girl. It's nice to see the lady mag didn't make Gaga conform to their usual standard—tight little dress, impeccable extensions, chin down, flirty smile, sexy eyes, one hand on your hip and pose!
Nope, they let her do granny panties and tranny makeup, which is just different enough for our Gaga.
While the cover declares "Love Advice Only Gaga Would Give", the only quotes they have released to date are about a crappy ex-boyfriend she once had...