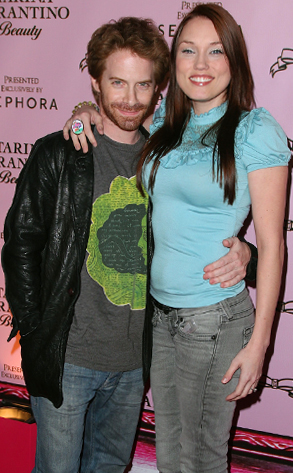 Angela Weiss/Getty Images
Seth Green just got one step closer to becoming a real-life Family Guy.
The longtime bachelor is single no more, as he tells E! News exclusively he is off the market and engaged to his girlfriend, model-actress Clare Grant.
"Yeah, we did it!" he said of their betrothal as the couple left the Tarina Tarantino Sephora launch party in Hollywood last night. The actor was scarce on details, but, well, that's what friends are for.
A loose-lipped pal told E! News the duo got engaged on New Year's Eve and plan to tie the knot in May.
As for their public outing last night, judging by their PDA-filled wait at the valet stand, it was no doubt business and pleasure. The friend says that designer Tarina Tarantino is working with Grant to create her wedding day hairpiece (every bride needs one, um, right?) as well as her bridesmaid gifts.