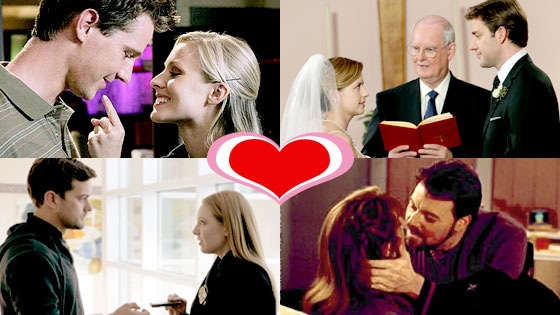 The CW; NBC/Byron Cohen; Craig Blankenhorn/FOX; CBS
Round two of our TV's Top Couples tournament begins today, and the competition is already getting tight! How could anyone decide between Luke & Lorelai from Gilmore Girls versus Willow & Tara from Buffy the Vampire Slayer or Chuck & Sarah from Chuck versus Eric & Sookie from True Blood?!
Plus, don't forget about all the dark-horse genre shows! Round one delivered great results for sci-fi series like Doctor Who, Farscape, Legend of the Seeker, The X-Files and Star Trek: The Next Generation. Will traditional drama fans be able to keep up with active online genre fans? Only time (and your votes) will make the difference...
TV's Top Couples: Round Two, Top 32
Do you think your couple can win this face-off? Hit the comments with your cheers and jeers!
_________
Have a burning question about your favorite TV series? Email tvdiva@eonline.com for answers!