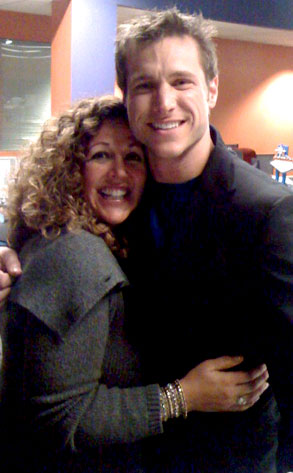 After last season's Bachelor debacle (you know, the time when classy Jason ditched his betrothed on national TV for the runner-up?), we were so ready to root for a nice guy on his quest for love.
Clearly our prayers were answered when it was announced that yummy Jake Pavelka would be the star of this season. The pilot from Texas was a contestant on Jillian Harris' season of the Bachelorette, and made us swoon with his boy-next-door mug and devilishly charming personality.
But is it, uh, all a bit too put on?
One fan has a report for us, as she was caught admiring Jake from across the room at the "Women Tell All" taping this week...