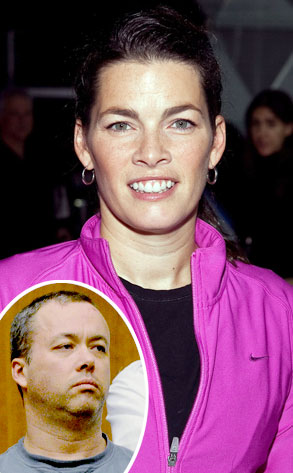 Paul Morigi/Getty Images for Edge Health; AP Photo/Pool, Ted Fitzgerald
Over the objections of prosecutors, Nancy Kerrigan's brother has been allowed to post bail, leave police custody and return to the Massachusetts home of their mother, Brenda.
"He's no longer in our custody," Michael Hartigan, spokesman for the Middlesex Sheriff's Office, tells E! News.
Mark Kerrigan, who's facing assault and possibly even manslaughter charges in the death of his father, Daniel, was sprung after he completed a psychiatric evaluation and his family posted the requisite $10,000 bond. Per the terms of his release, he must wear a GPS monitoring device, refrain from drinking and submit to random drug and alcohol testing.