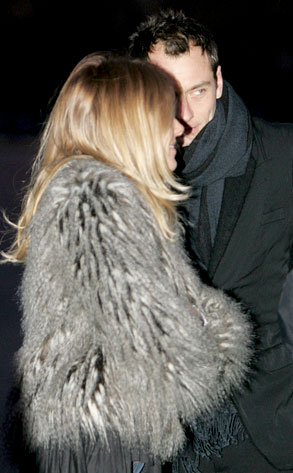 INFphoto.com
Sienna Miller recently told The Daily Mail that things between she and Jude Law are "great."
The couple had reportedly gotten back together a few months ago, but neither of them were really talking about it. I guess that's changed, and Sienna is letting people know that she and Jude are very happy. I think that's what the nanny said too, but don't quote me on that.
Sienna also noted that Jude doesn't like when she talks about him, and last year when she discussed him in an interview, he asked her to "please stop talking about it."
As they said in the movie Ghost: Ditto.