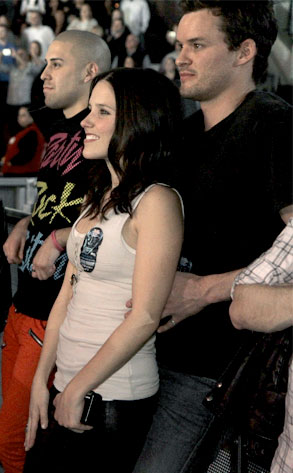 One Tree Hill stars Sophia Bush and Austin Nichols have never actually confirmed they're dating.
But at this point, do they even need to?
There certainly weren't any doubts about their off-camera romance this weekend when they took in Friday night's Black Eyed Peas concert at the RBC Center in Raleigh, N.C. (that's where the CW series is shot). An eyewitness gives us the lowdown...