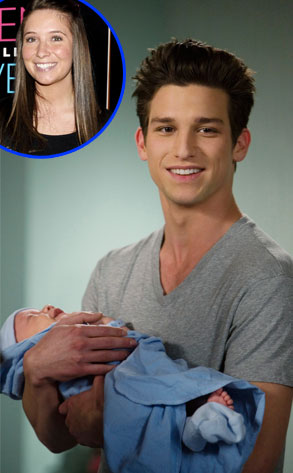 ABC/Randy Holmes, Eugene Gologursky
But what she really wants to do is...act?
Good thing Bristol Palin is already developing a thick skin, because—like her or not, talented or not—you just know she's going to get a critical mauling when she makes her acting debut on The Secret Life of the American Teenager when it returns for its third season this summer.
Still, all the best to Palin, who doesn't seem too concerned about typecasting: She'll play herself in the episode, "the most famous teenage mother in America" (hear that, Jamie Lynn? Gauntlet thrown) who just so happens to be working at a music program for fellow teen moms.
"I am thrilled to be on this show and to be a part of a program that educates teens and young adults about the consequences of teen pregnancy," Palin said in a statement.
Sarah Palin's eldest child shoots her scenes in Los Angeles later this year.