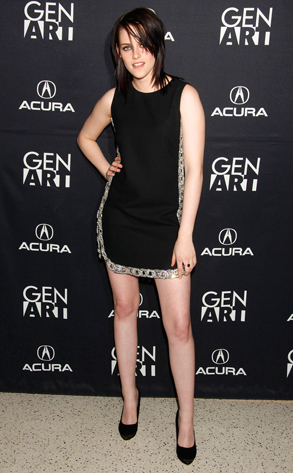 Todd Williamson/Getty Images
Just call it Kristen Stewart-palooza!
Not only did we see Stewart last week in Los Angeles for her new indie flick The Yellow Handkerchief, but she was also in London just a couple days later picking up the Orange Rising Star Award at the BAFTA Awards.
And it was just announced today that, three days after she presents at the Academy Awards with Taylor Lautner, Stewart will appear on The Tonight Show With Jay Leno March 10 to promote her Joan Jett rock 'n' roll movie The Runaways.
I'm told Stewart had a very good reason to pick Leno...