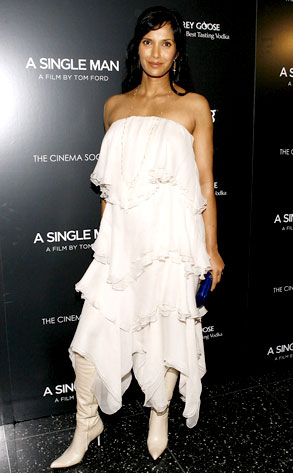 Mark Von Holden/Getty Images
Top Chef's hottest host has a new favorite dish.
Padma Lakshmi welcomed her first child, a baby girl named Krishna Thea Lakshmi, on Saturday evening.
"Mother and baby are well and happy," her rep tells E! News.
The birth has been called a miracle, and not just because the identity of the father remains unknown. The 39-year-old model suffers from endometriosis, which often causes infertility.
With the new baby, plus Padma's other projects—she has an NBC sitcom, writes cookbooks and designs jewelry in addition to still taking modeling gigs—it's probably a good thing that Top Chef: Masters and Top Chef: Just Desserts are next around the Bravo bend.