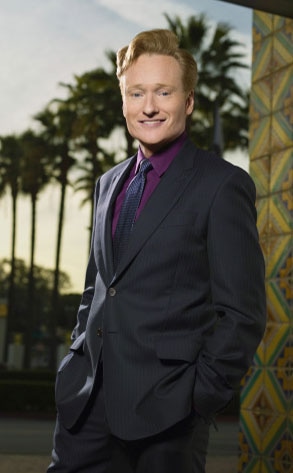 NBC
Still yearning for your daily dose of CoCo? Aren't we all!
We can't promise a long-term gig just yet, but there is something in the works to tide fans over in the meantime. Conan O'Brien is reportedly thisclose to finalizing plans to hit the road over the next few months, says TheWrap, performing a live stage show across the nation.
Even better, O'Brien's departure deal with NBC prohibited the funnyman from appearing on television until September, so as long as his comedy tour avoids all airtime, he should be in the clear to move ahead as expected.
A rep for the ousted Tonight Show host was unable to confirm the report to E! News, but TheWrap is confident the CoCo show is a go-go.
________
Read about how all of the Conan-Jay Leno-NBC drama went down here.