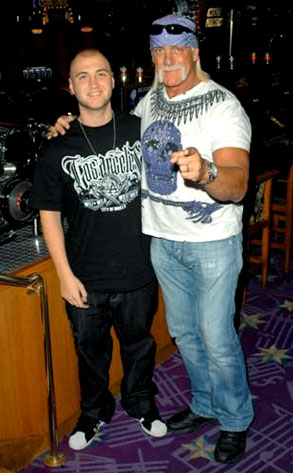 Courtesy Hard Rock
Nick Hogan may not always know best, but he definitely knows relief today.
The son of wrestler Hulk Hogan can finally leave his 2007 street-racing car crash in the past as he and the family of John Graziano have reached a settlement in their civil suit.
Graziano was riding shotgun in Hogan's Toyota Supra at the time of the accident that caused him "to lose a portion of his brain, to be confined to a wheelchair and to be in a minimally conscious state requiring full time care," according to court documents.