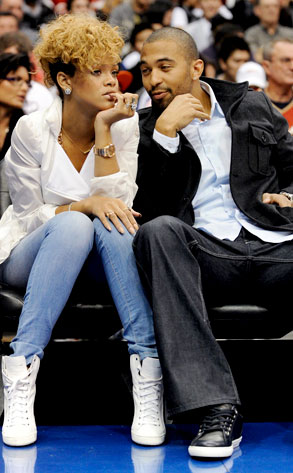 Kevork Djansezian/Getty Images
What a difference a year has made for Rihanna!
The singer turns 22 on Saturday and will ring in her birthday with a very "private and intimate" bash thrown for her by her boyfriend, Dodger Matt Kemp, sources tell E! News exclusively.
Ri-Ri's record label had reportedly planned a big carnival-themed bash for her in NYC for her 21st last year, but it was canceled due to the craziness surrounding the Chris Brown attack. Instead, the songstress spent a quiet evening with friends at the movies, seeing Madea Goes to Jail.
So what's in store this year?