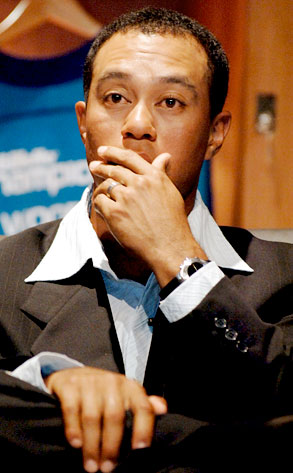 REUTERS/Ashraf Mohammed
It turns out that Tiger Woods is on a break.
The embattled star will be returning to therapy after he addresses the media Friday, according to a letter penned by PGA Tour commissioner Tim Finchem to the tour's policy board.
"As we understand it, Tiger's therapy called for a week's break at this time during which he has spent a few days with his children and then will make his statement before returning," Finchem said in a letter obtained Thursday by the Associated Press. "Accordingly, there was very little flexibility in the date for the announcement."
The PGA confirmed to E! News today that Woods left a treatment facility last week, though no one official has come right out and said he was being treated for a sex addiction.
But that's where Woods comes in, right?