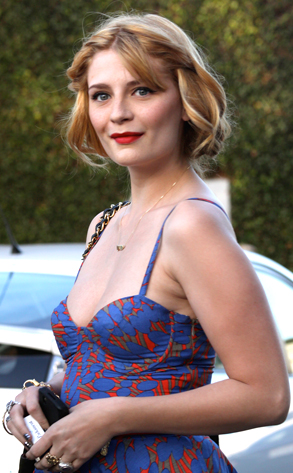 Media Circuit/INFphoto.com
Dear Ted:
With regard to your piece about Mischa smoking weed and whether or not we should care, generally I would say, no. We shouldn't care what this perpetually mediocre actress is doing to herself. That's for her friends and family to worry about. However, the fact that she's driving while smoking weed is another issue. When she gets behind the wheel of a car in a possibly impaired state then yes, we should care. Her careless behavior could cost dearly to other people.
—Emily
Dear Responsible Driver:
I agree 100 percent. What someone does behind closed doors is her own business, but not when she's out running over curbs (and whatever) before taking another puff. Can't wait to see how Mischa's rep spins this mess—medical marijuana for her "wisdom tooth pains," anyone?
Dear Ted:
Where are the Brangelina twins? Why are they never out with the couple and why are there never any pictures of them? What's the deal?
—F.F.
Dear Kindergarten Cop:
Brad and Ange are trying to keep the little ones out of the spotlight as long as possible. Or at least until they're a little older and more paparazzi-savvy like fierce little Zahara.
Dear Ted:
"Dating is such a hard term to define nowadays. Robert Pattinson and Kristen Stewart certainly have set new relationship rules, and tons of Hollywood babes are blurring the line between full-on couple and occasional fun buddies." What are you trying to tell us? They are just f--k buddies? So this means you lied to us because you always said, "They are the real deal." Can you please explain it to us?
—Ted